Common Lens Types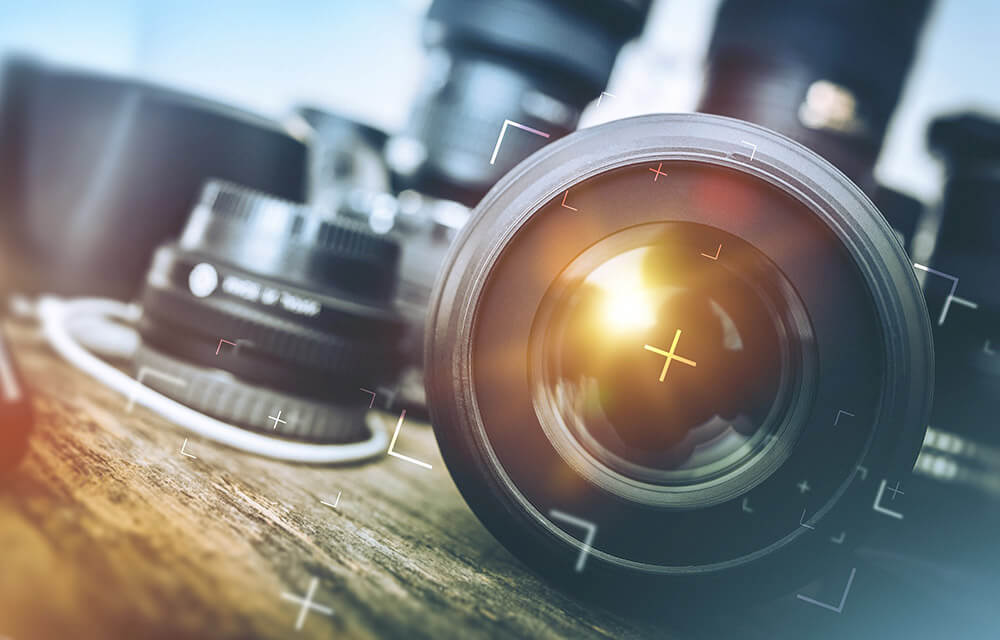 Many photographers argue that a quality lens has more influence on a picture then the camera body itself. When purchasing a new lens for a DSLR camera it is important to understand the correct way the lens functions to maximize the detail of the photo. This article will review popular lens types photographers' commonly use including kit, macro, telephoto & wide angle.
Macro
The main function of a macro lens is the classic close-up photograph. These lenses have the ability to capture sharp detailed images of small objects such as fabrics, insects, and influxers; its main purpose is for short distance photography. Macro Lens have a wide aperture, which allow the lens to focus on smaller subjects and are often appropriate for general use because they have a wide aperture; a wide aperature enhances photo quality in low light settings. Macro lenses also create a narrow depth of field making the subject in the image sharp and defined. These close up lenses are also used in Portrait Photography.
Amazon: Canon EF 50mm f/1.8 STM Lens
Standard
Kit lens, Also known as a standard lens, are commonly used for everyday & recreational photography providing features of all lens types. The standard lens was designed based on the human eye, mimicking the focal point standard to the eye. The kiit lens stands in between the functions of a wide angle and telephoto lens. Kit lenses are affordable and provide many features of an intermediate lens including image stabilization and automatic and manual focus. These camera lenses generally have a wide aperture which can improve indoor and low light photography. Similar to the macro lens, kits lenses are inexpensive but produce high quality images. Kit lenses are often included with a purchase of a beginner DSLR's because they provide versatility to photographers who want to test their creativity.
Amazon: Nikon AF-S Nikkor
Telephoto
Long Distance Photography helps to expand our reaches of documenting images. These lenses are equipped with a standard 85mm zoom factor. These cameras have multiple layers of magnified glass which magnify the image area. These lenses are commonly used for moderate and long distance photography capturing subjects including sports and wildlife. Also, telephoto lenses are great for portrait photography because they create a large depth of field in the image making subjects appear sharper and brighter.
Amazon: Canon EF 75-300mm f/4- 5.6
Wide Angle Lenses
A wide angle lens broadens the image area, and so they are commonly used for landscape photography. The capabilities of the wide angle lens helps extend the depth of field in the image. The lens also absorbs more light because of a wide lens area.
-- article by: Marc Bowler